Product
10 nursery wallpaper ideas that will elevate your baby's room
By Cradlewise Staff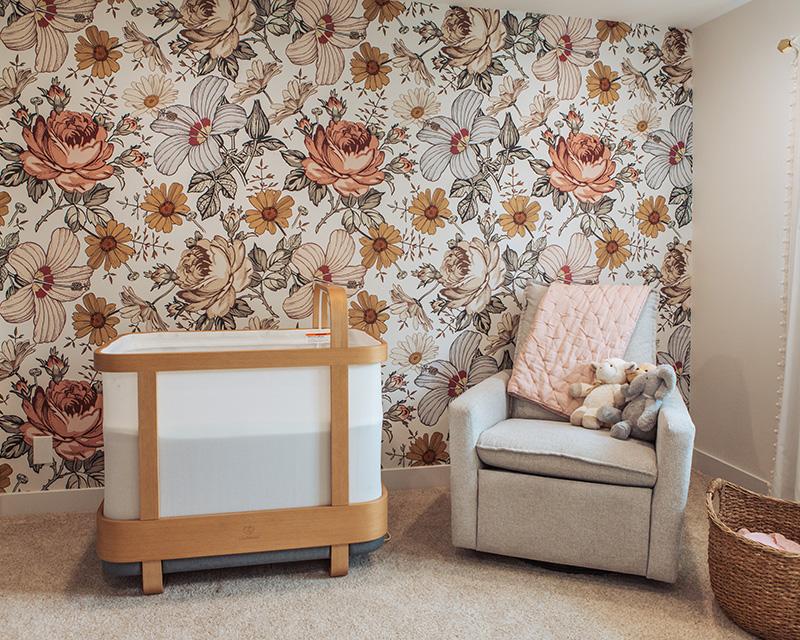 Product
10 nursery wallpaper ideas that will elevate your baby's room
By Cradlewise Staff
There's no denying that wallpaper has made a huge comeback in decor, and one of our favorite places to use it is in a baby's room. Nursery wallpaper is a perfect way to not only perk up a room's whimsy factor, but also capture tons of personality and style.
Here are ten of our favorite ways to use wallpaper in your baby's nursery.
1. Framed wallpaper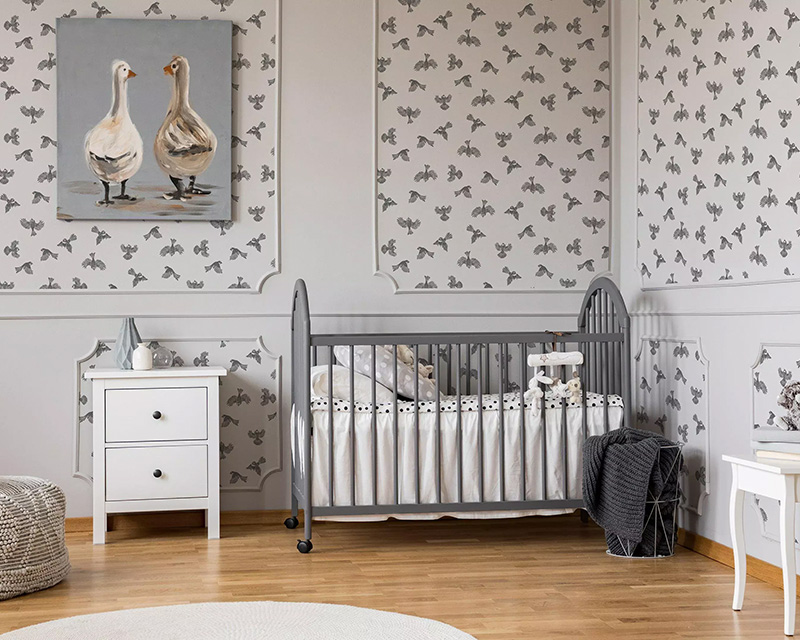 Take advantage of built-in architecture details like wall molding and use it to create natural frames for your papers of choice. (You can also install your own wall molding with this DIY.)
Tip: Looking for something more low-lift? Order samples and frame them with matting to display in the nursery.
2. Wallpaper with board and batten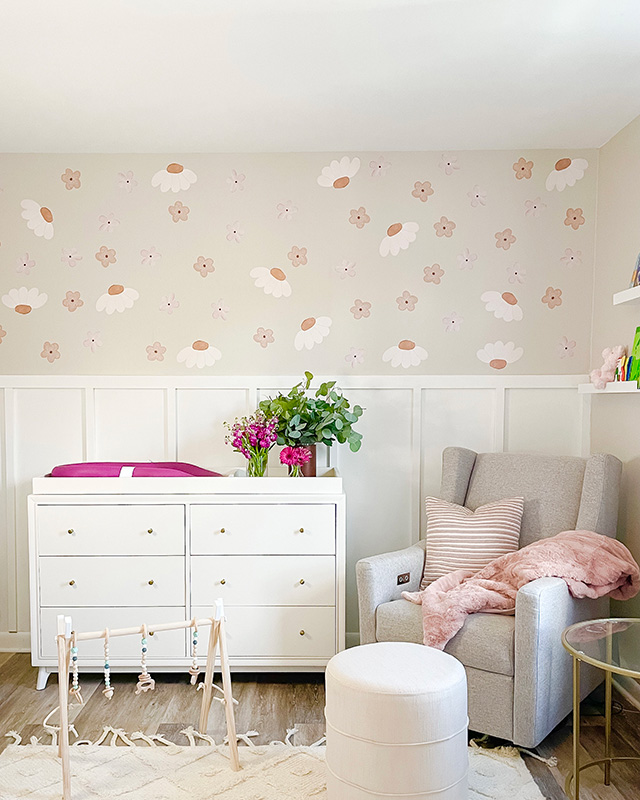 Not only is this look gorgeous to look at, it's also a more budget-friendly way to make your dream wallpaper work in your baby's room.
Add even more color to the space with accessories and accent pieces that pick up the paper's palette.
3. Map wallpaper for nursery
Get ready to inspire a serious sense of adventure. We love this print because it captures the feel of a mural, but also introduces your little one to the concept of the world.
Tip: Opt for removable wallpaper in case your little traveler's tastes change as they grow.
4. Subtle splash of watercolor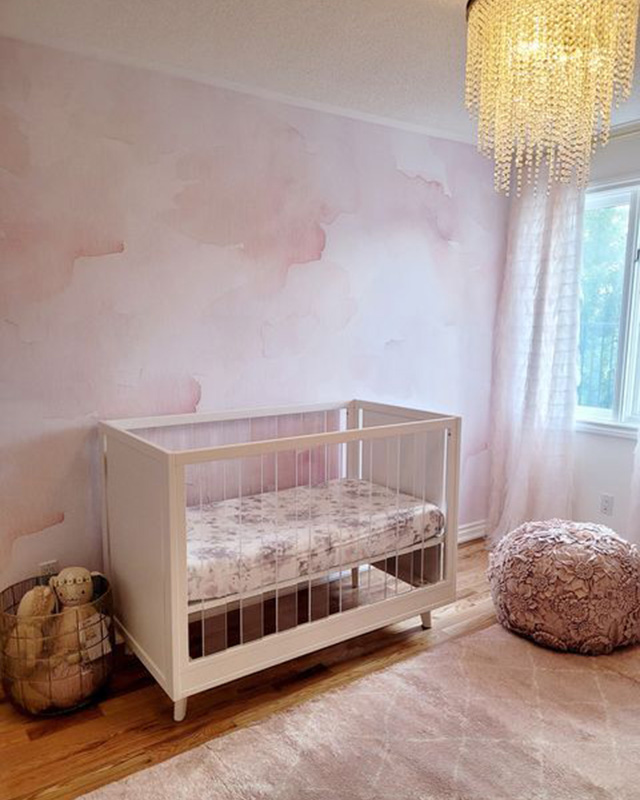 Looking for a wallpaper that looks ethereal and feminine? Try wallpapers with a subtle splash of watercolor. You can choose colors from a cooler palette like turquoise, blues, lavender, teal, emerald green, etc.
5. Wallpaper wall murals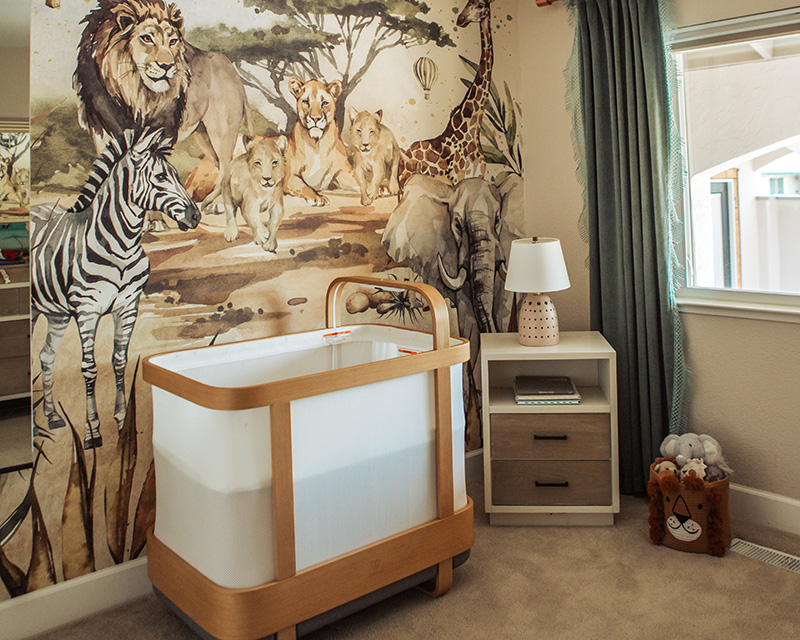 The nursery is a perfect place for expressing your family's imaginative side. And that's exactly the effect you'll capture with a floor-to-ceiling mural like this, which works for a boy nursery or a girl nursery.
Bonus: No artistic ability is required to pull off this look.
6. A bold woodland wallpaper
Woodland-inspired nursery decor has been capturing our imaginations for a few seasons, but we love the effect of pairing it with a bold, colorful wallpaper printed with some of our favorite forest creatures.
Tip: Keep the wallpaper from feeling "lost in the woods" by anchoring it with bedding and other details in contrasting or coordinating colors.
7. Ceiling wallpaper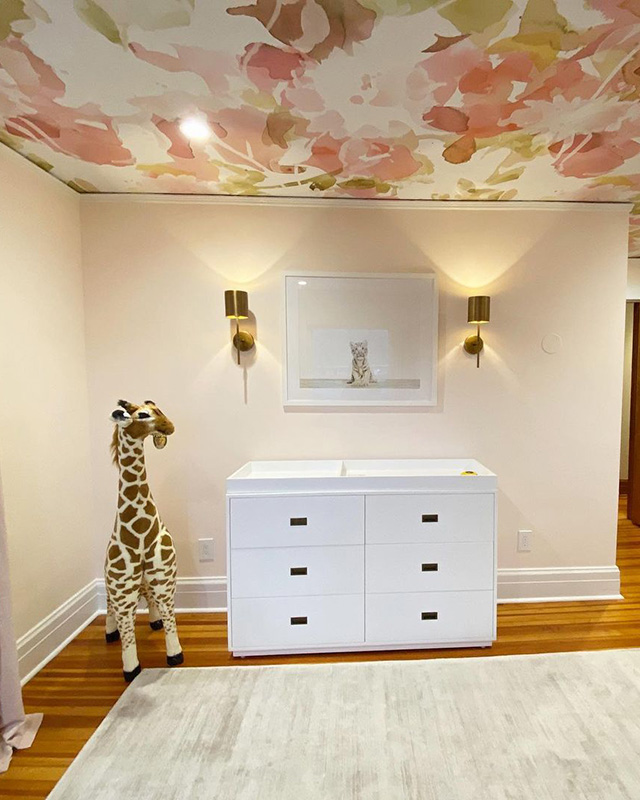 Why should wallpaper be reserved only for walls when you can turn your ceiling into a showstopper? We love watercolor florals or subtle, neutral patterns to keep this look from overpowering a room.
Tip: Consider a removable peel-and-stick wallpaper for easier removal when you're ready for a change.
8. Floor-to-ceiling pattern
Want to make a serious impact? Wallpaper the walls and the ceiling.
To keep this look from making you dizzy, start with a subtle, neutral pattern and pair it with places for the eye to rest, like drapes or a seating area done in solid, calming tones.
9. Pops of wallpaper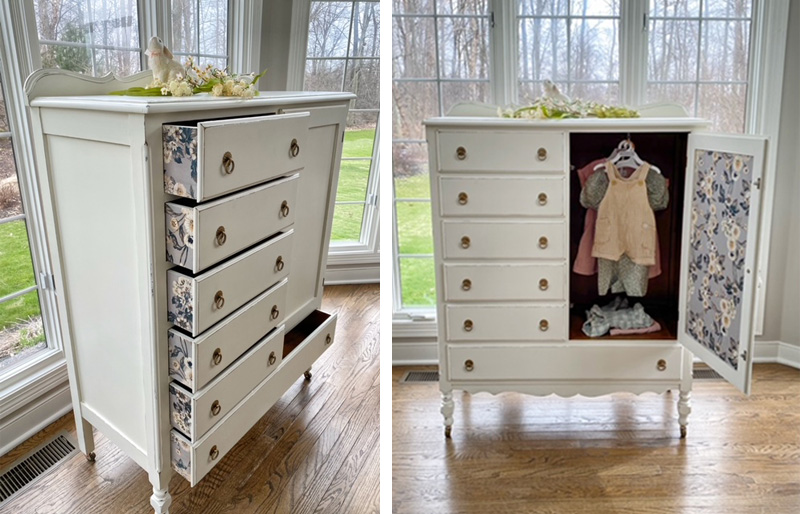 We get it―not everyone is ready for the commitment of wallpaper. Instead of putting it on the walls, use remnants or samples to wallpaper a few secret spots around the room, like the sides of dresser drawers or the back wall of the closet.
You'll love the little burst of style every time you spot it―and your baby will, too.
10. Shiplap wallpaper
If your home didn't come with the modern farmhouse details you love, fake it in style with a shiplap wallpaper that brings an instantly rustic air to any room.
The best part? This gender-neutral design will work with a variety of designs as your baby grows. (We know that's hard to imagine now–and they will always be your baby.)
More posts you might like:
Stay in the know
Sign up to get sleep tips, exciting product updates, and special offers right into your inbox.