Parenting
A letter to moms on Mother's Day
Diana Spalding
Parenting
A letter to moms on Mother's Day
Diana Spalding
Whether you're expecting, celebrating your first Mother's Day as a mom, or enjoying Mother's Day with your toddler, enjoy and celebrate this special time.
Here is our message to you, mom:
Dear Moms-to-Be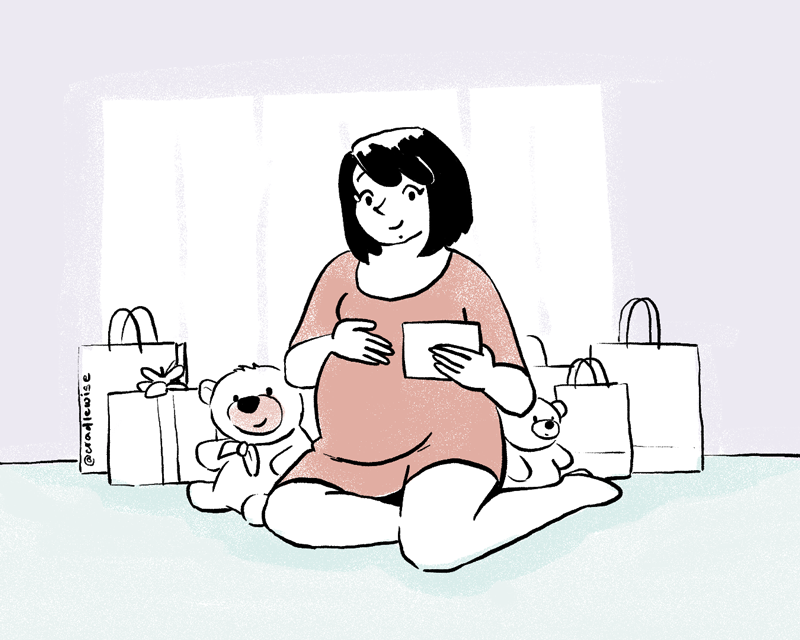 Mother's Day, when you're pregnant, can be surreal.
Your baby is here, but they're not here here, you know? You are on the precipice of so much.
This huge adventure is about to start and your head is swirling with questions: What will my birth be like? What will my baby be like? What in the world is motherhood going to be like? There's so much to look forward to, but for now, you're just…waiting.
But while waiting is hard, it can also be beautiful. Especially today, the Mother's Day before they're here.
The quiet before the (super cute) storm.
The excitement of just before.
So see if you can spend a few moments of your Mother's Day savoring this time. And then, after you savor, celebrate! You are growing a person, after all—that's pretty impressive. Take a nap, eat your favorite foods, take another nap… we're big fans of sleep around here.
Things are going to look quite different this time next year. We're so excited for you.
Happy Mother's Day.
Dear Mother's Day First-Timers
Can we take a moment to recognize the hugeness of this day?
The first Mother's Day as your baby's mom. That's incredible. You're incredible!
You deserve the grandest of celebrations. Because we have a feeling that in the whirlwind of diapers, milestones, bedtimes, and snuggles, you haven't given yourself enough credit for all that you've done.
The truth is that in the day-to-day, the accomplishments aren't all that noticeable. You don't notice the tiny bit that your baby grew, or the extra few minutes they slept the night before (okay, maybe you do notice that).
The accomplishments feel tiny as they're happening, but if you look back, you'll realize just how big they were.
This time last year, you had never met your baby. And now? Now you are this little being's whole world. That's quite the accomplishment in our eyes.
So enjoy your day. Take some time to reflect on all the (not so tiny) ways you make things wonderful for your baby. And remember that the work you do as a mom is so valued and so important. To your baby, everything you do is huge.
Have a wonderful Mother's Day.
Dear Moms of Toddlers
Mother's Day is a moment to celebrate all the wisdom you've gained as a mom.
And toddler moms have a lot of wisdom. From knowing how to defuse a mid-aisle meltdown in the grocery store to the exact way to make a booboo feel better, you're a total expert.
Here are just a few of the truths you've learned as a toddler mom:
1. You don't realize how big your child is getting until you see them next to a baby.
2. It is possible to have a full conversation with a toddler without words.
3. You get sentimental about the smallest things. An old pacifier and a tiny sock that doesn't fit anymore have the power to stop you in your tracks.
4. The box is the best part of the present.
5. Getting to see the world through a toddler's eyes is a gift. An ant walking across the sidewalk? Fascinating.
6. In a decision between sleep and anything else, sleep wins. Always.
7. It must be the red plate. The blue plate is for babies. No, not that red plate. The other one. Actually, the carrots and the macaroni are touching, so the red plate is now ruined. Never mind, let's just eat off the floor.
This feisty, opinionated little toddler has your whole heart.
You can already start to see glimpses of the amazing humans that they will become, and it's because of you. The changes are almost imperceptible, but they're there.
When you look back at how much your child has grown, how much you have grown as a mother, you realize that the little changes were actually profound.
Check out:
Stay in the know
Sign up to get sleep tips, exciting product updates, and special offers right into your inbox.