Cradlewise Reviews
Cradlewise supported me as I recovered from a C-section
By Cradlewise Staff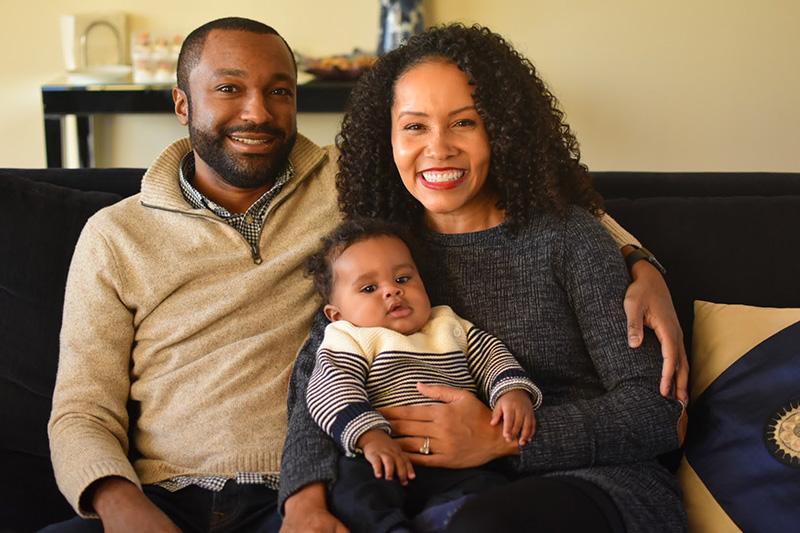 Cradlewise Reviews
Cradlewise supported me as I recovered from a C-section
By Cradlewise Staff
For Roxann, 38, and David, 36, pregnancy started out possibly too easily. "I actually feel like I was like one of the lucky ones," she says. "In fact, it was so symptomless that we didn't realize we were pregnant for the first three months! When I went in for my first doctor's appointment, I thought we would be at the six-week mark. But when we did the first ultrasound, the doctor was like, 'Oh, this is not a first-trimester baby.'"
Despite the smooth start, Roxann experienced more challenges when it came time for her son to be born. When he still wasn't born a week after the due date, doctors attempted induction before ultimately opting for a C-section when Roxann and her baby started to experience stress.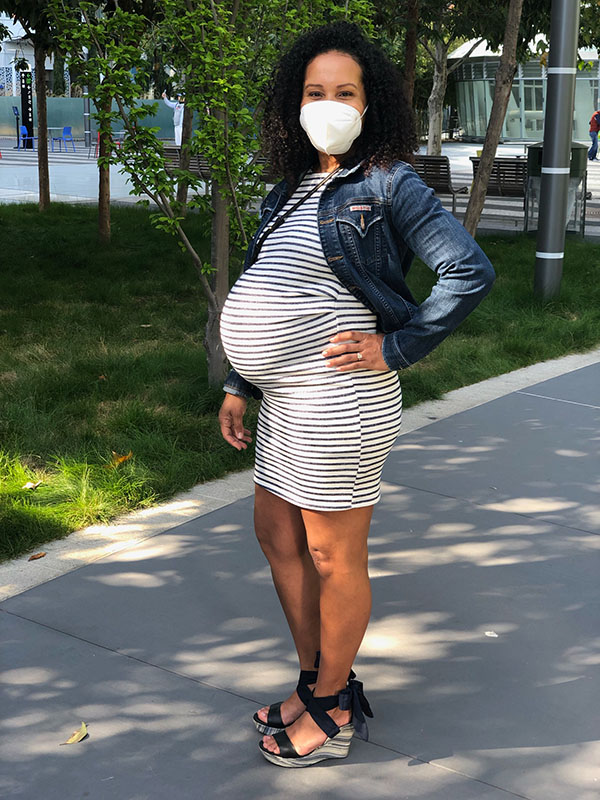 Recovering as a new parent
While the procedure went smoothly, the recovery added an extra layer of challenge for Roxann as a new mother. "It was really tough because you have just all the things," Roxann says. "It was a real struggle for me to figure out what I'm supposed to be doing and then also having literally no abdominal strength because I had the cesarean. Not even being able to get out of bed on my own for the first few weeks was a struggle."
Roxann's struggle is a common one. On average, roughly one in three mothers give birth via C-section, and 1,186,397 were performed in 2019 in the United States alone.
Fortunately, Roxann's mother was able to move in with the couple during those first few weeks to help while she recovered, but the couple also says having a Cradlewise from day one was a game-changer because it enabled her to get more rest and helped to rock her son in ways she wasn't physically able to.
As a first-time father, David also found himself faced with a steep learning curve―but fortunately one not without the sweetest rewards. "It was cool to see Roxann growing as a mother and all the family excitement as well–I think we got a chance to see a different part of each other," he says. "There's a lot of new learning to say what patterns we're trying to establish, how the baby is trying to communicate to us. All that type of stuff was a lot [in the beginning]."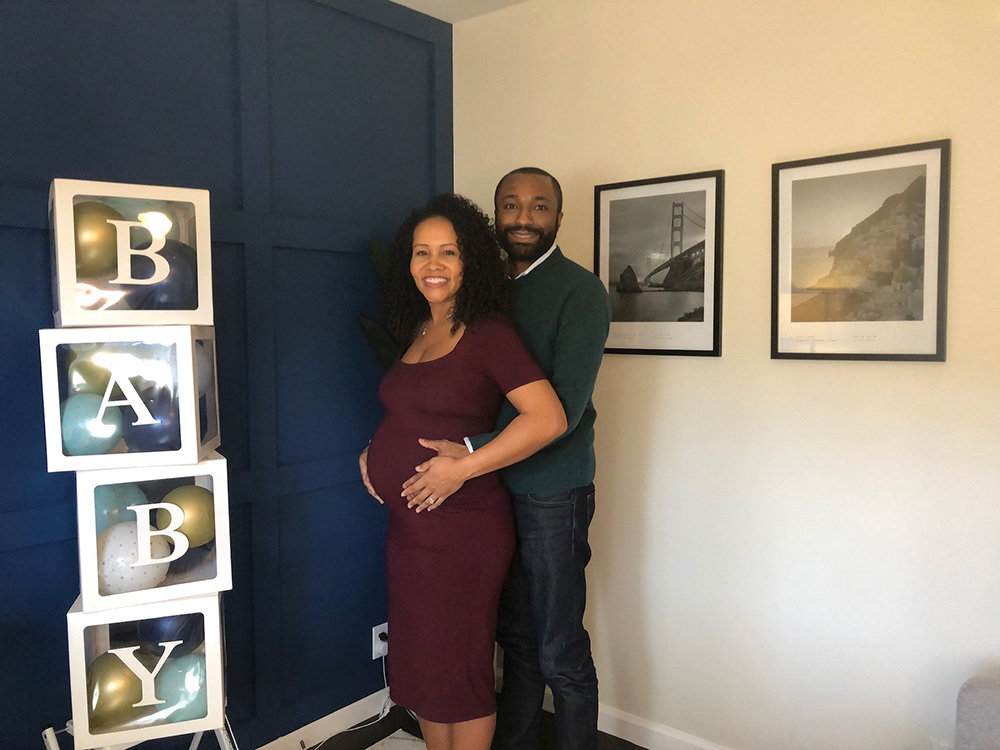 Both Roxann and David consider themselves relatively early adopters of new technology. After watching David's brother welcome his first child with a different brand of smart crib, David immediately started researching his options when he found out his wife was pregnant.
"I remember the entire time [my brother] and his wife were using their crib, they were happy about it, but they complained about the fact that they felt like it was not a good use of money because it's only used for six months," David says. "So then we get pregnant, and I just started going online, and I remember reading about [Cradlewise], and I was like, this sounds pretty interesting."
Meeting Cradlewise
Within a week, the couple was able to demo the crib's functionality and they immediately knew they had found something special. "I feel the bouncing alone made sense, especially compared to a SNOO going in different directions, which is not quite as intuitive for soothing a baby," Roxann says.
"And then the other part that made sense right away was the size. Knowing that we weren't going to have to buy another crib for two years, as opposed to having to transition to another bed after six months. And then there's a built-in baby monitor camera, so we don't have to buy another one, and then you have the white noise. There were just so many features! It was a no-brainer."
But the real proof of value came when their son Luke, now one-year-old, came home and started using the crib. Almost immediately, Roxann and David noticed a stark difference from how their son had slept in the hospital.
"We were in the hospital for probably seven, eight days, between labor and delivery and then like recovery, so we had a few days without the crib," David says. "So once he came home and the crib was available to use as a tool, it was a palpable change. We could clearly tell that we had something that was really helping with managing sleep for both of us and the baby as well."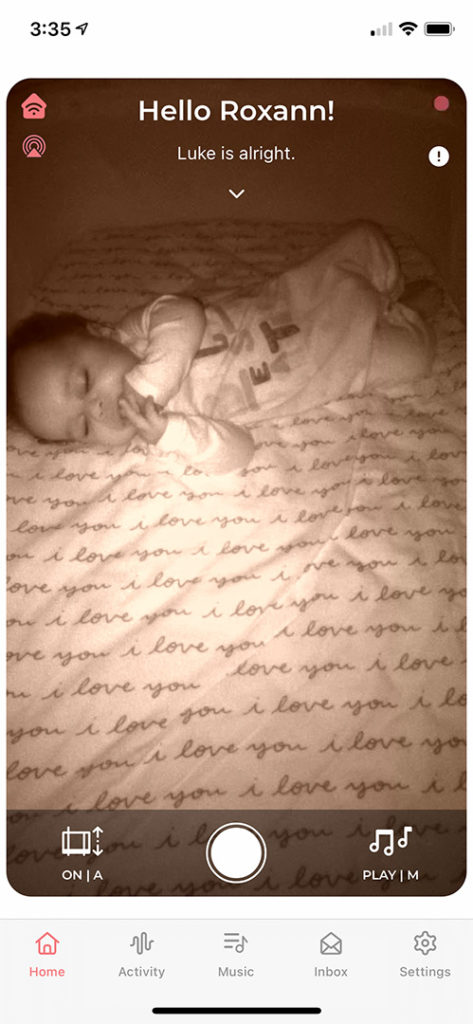 Much-needed support
Besides helping the couple create a soothing sleep environment with white noise and gentle bouncing features, Roxann also found that their Cradlewise Smart Crib gave her much-needed support as she recovered from her C-section.
"For the first couple of days, it was really hard for me to get out of bed if I heard him crying, but I could grab my phone and look at the video and see like, okay, is he up? Or can I turn the bounce up to make it even more soothing?" she says.
"So it was nice to see like, okay, let me try to adjust some of the settings. And as we were playing with some of those, there would be times when he'd start crying, we'd turn the bounce up, and then he'd stop crying. And we're like, 'Okay, we have two more minutes.'" The bouncing alone proved to be a huge help, as Roxann wasn't physically able to do that as she recovered.
On top of helping the new parents adjust to their new roles with confidence, they also appreciated how Cradlewise's caregiver app functionality enabled them to loop more family members into their child's care seamlessly. "That helped us, too, because we could be like, 'Okay, I'm going to go take a shower.' And I would know her mom has access to the same system," David says.
"Our house is kind of spread out, and we were pretty adamant about putting Luke in his own room right away so that we didn't get into a co-sleeping habit," Roxann says. "And so [Cradlewise's caregiver functionality] made it really easy for everyone to be able to like, 'Okay, let's look at the camera and see is he okay, or do we need to go in there just yet?' I had a little bit of control even though I needed a lot of help at that time."
Fortunately, Roxann is now completely recovered from her C-section―and the whole family is still reaping the benefits of their Cradlewise. "What really made it worthwhile was seeing how it affected his sleep—I mean, he was sleeping through the night by four months!" she says. "And it's still working, and he's sleeping 12 hours a night still. We're all well-rested."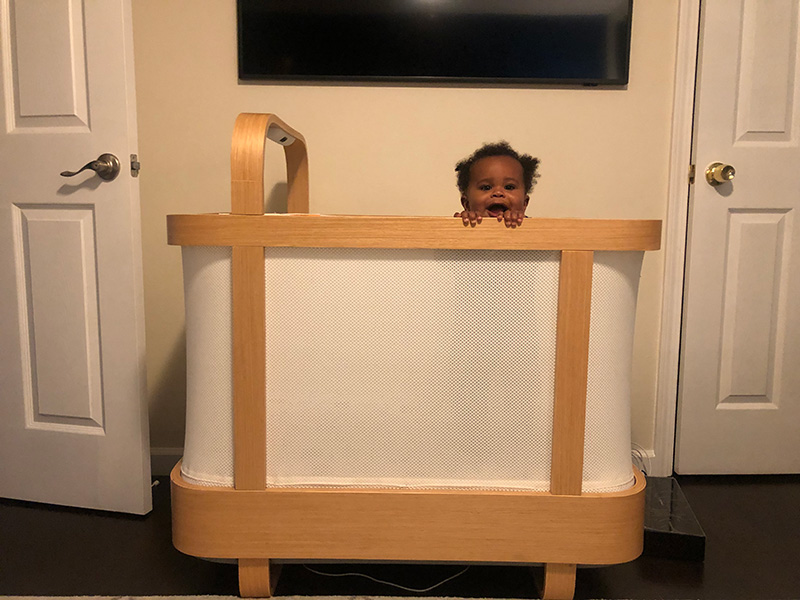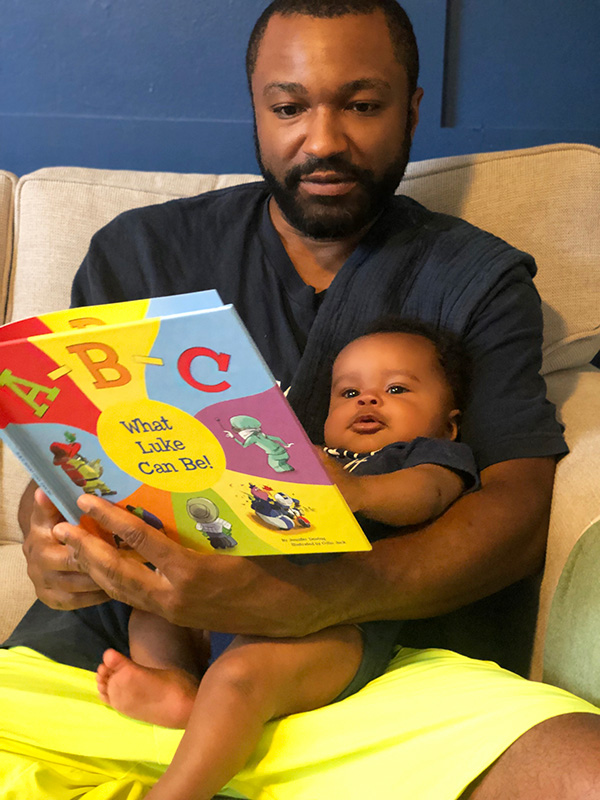 From complicated births to navigating sleep, there are plenty of hurdles for new parents to clear. The good news? They're probably already doing a lot better than they give themselves credit for. "I think the other thing I would suggest is whatever you're doing, you're doing it right. Be gentle with yourself," David says. "And, yeah, there will definitely be moments where you're like, I don't know what I'm doing! But whatever it is, you're doing, keep doing it." ❤️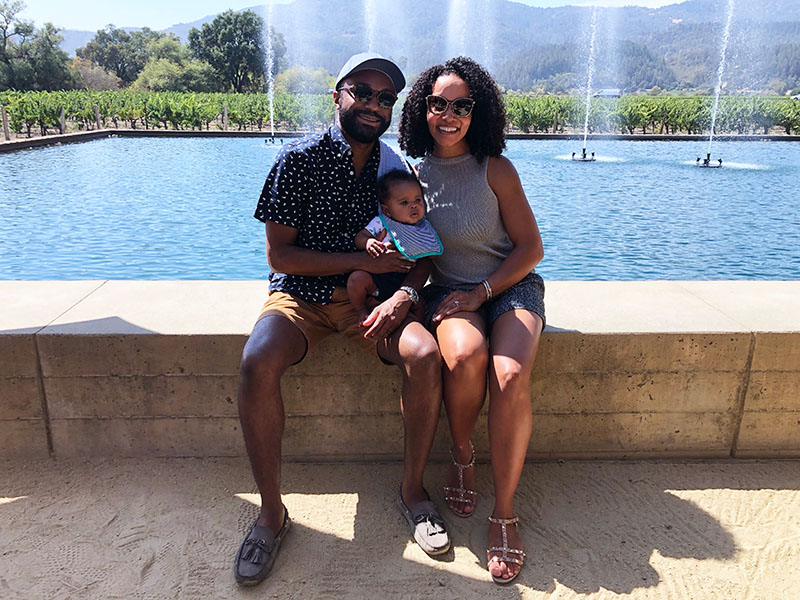 Read more motherhood stories from our community:
Stay in the know
Sign up to get sleep tips, exciting product updates, and special offers right into your inbox.