Cradlewise Reviews
As an ICU nurse + first-time mom, I needed more sleep so this is what I did
Cradlewise Staff
Cradlewise Reviews
As an ICU nurse + first-time mom, I needed more sleep so this is what I did
Cradlewise Staff
For many women, becoming pregnant often marks a turn in self-care―the dawn of a period of time when we prioritize our bodies and our health above all else. But what if you've pledged to put the health and wellness of others above your own? And what if you realize you're pregnant at the height of a global pandemic?
That's precisely the situation Tina Eldrige, 33, found herself in when she first learned she was pregnant with her first child. As a traveling ICU nurse on a 5-month stint in California, Tina and her fiancé Joe had barely had time to adjust to the news that a little one was on the way when Joe came down with COVID that same week. As a result, the couple had to quarantine in separate hotel rooms, and Tina had to attend many of her prenatal appointments alone.
Balancing the demands of work with pregnancy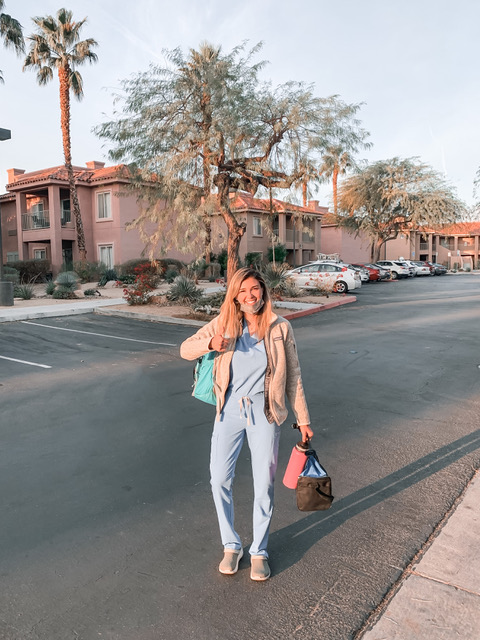 Despite the added stress of the situation, Tina considers herself fortunate to have had a fairly easy pregnancy that allowed her to continue to work through most of it. "I think as a nurse, that's my number one instinct—to do the best I can and help the patient any way I can," Tina says. Once her traveling assignment was over, Tina worked in various underserved hospitals desperate for nurses to respond to increased needs over COVID infections, regularly working 12- to 13-hours shifts five days a week through her first trimester.
Have we mentioned she's our hero? ❤️
Adjusting to new mom life
While Tina's day job might sound like an incredible feat to many of us, for her, the true shock came after her healthy delivery a week past her due date. "I think I was very much in shock when I had my son Jace," Tina says. "I always tell Joe, like, I didn't even cry. I was just like, wow, this is real. This is a human that we brought into the world, and that was just a beautiful moment."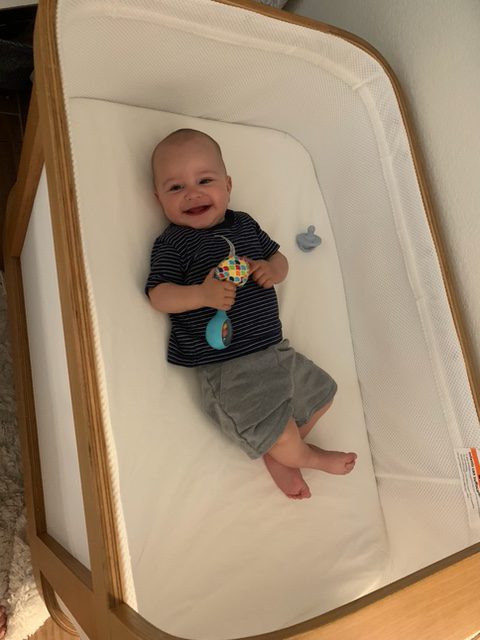 As a medical professional engaged to a startup tech enthusiast, both Tina and Joe were eager to get a Cradlewise Smart Crib as quickly as possible. However, shipping delays due to COVID supply chain issues prevented them from receiving theirs right away, so they rented another smart bassinet in the meantime. Immediately, though, they knew they hadn't found the right solution. "I think it just [felt] a little harsh when it came to putting my baby to sleep," Tina says of the first option they tried. "We always had the levels set at a certain limit because I just felt like it went a little too far for me. The Cradlewise approach of bouncing up and down to rock the baby to sleep is so much more natural. At least for Jace (who is now six months old), he responds much better to that."
Going viral
Once the couple received their Cradlewise, they noticed an immediate difference in their son's sleep quality—and their own. Previously, Jace had been waking up almost every hour, now they were seeing long stretches of rest for everyone. When they paired their Cradlewise with a gentle sleep coaching approach, their little one was soon sleeping up to six-hour stretches every night and drifting off easily for naps during the day.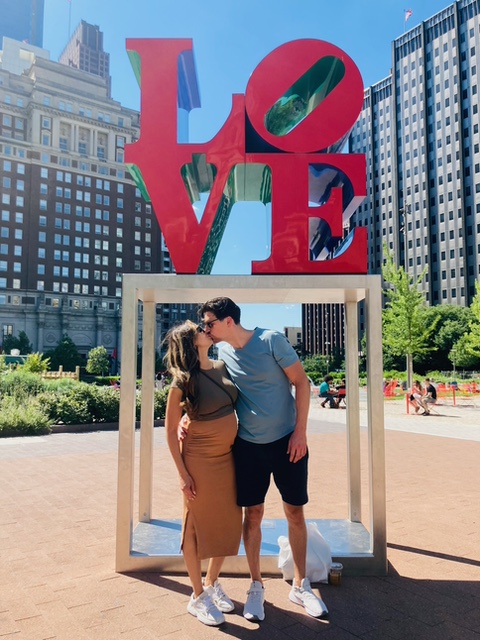 Tina even made a TikTok about her Cradlewise experience, which ended up getting over a million views. Commenters were curious about the smart crib's technology and how it works. "I think there's a misconception about using technology [with babies]," Tina says. "But that doesn't jeopardize bonding. It's a tool, like when people use baby cameras and other forms of technology to monitor their babies." 
In fact, addressing this concern is baked into Cradlewise's functionality. We don't believe in sleep at any cost, and it's why our crib won't bounce your child for more than 30 minutes. In fact, other commenters pointed out how useful the technology could be for mothers who didn't have support systems or were recovering from C-sections and unable to rock their babies through the night.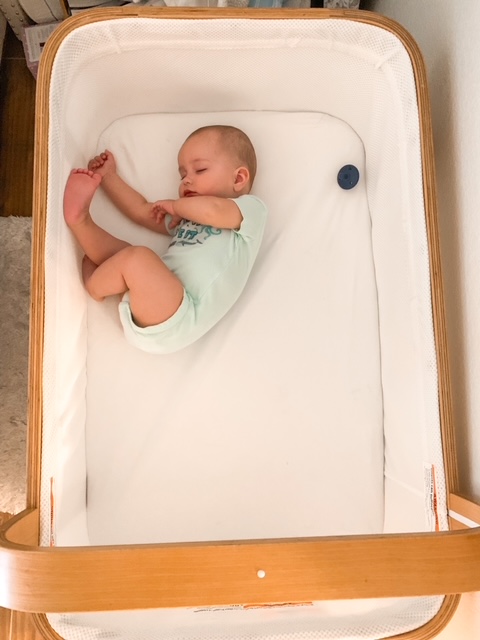 The benefits for working parents
For a working mom like Tina, who's now also in nurse practitioner school to be a psychology nurse practitioner, she feels her Cradlewise has actually helped her to be a better mom with a deeper connection with her child.
"Just being a parent, and then having to go to work as a mom, not being able to get an adequate night's sleep can be kind of detrimental," she says. "Not getting enough hours can ultimately hurt us. Everyone's safety benefits from mom getting enough rest. The Cradlewise helps immensely by keeping him asleep and prolonging his sleep time."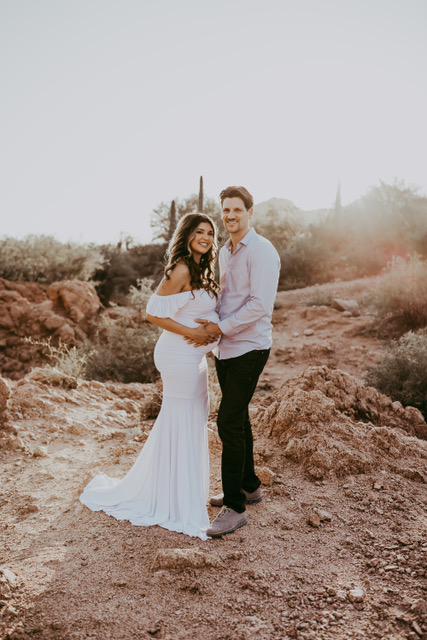 And for anyone worried her Cradlewise has negatively impacted her ability to bond with her baby, Tina would love to put them at ease. "I love putting him to sleep because, you know, I get some time to myself, but I'm so excited for him to wake up and to hang out with him again!" Tina says. "So it's bittersweet all the time. But if I can get a little more sleep, I can be a better mom for him."
Read more motherhood stories from our community:
Stay in the know
Sign up to get sleep tips, exciting product updates, and special offers right into your inbox.