Pregnancy
The future of baby showers is changing—and that's a good thing
Sarah Hollingsworth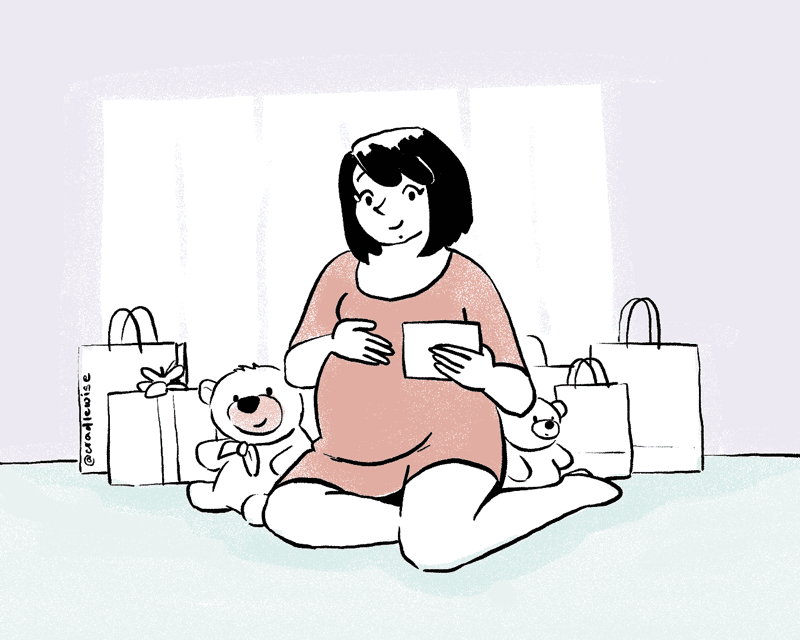 Pregnancy
The future of baby showers is changing—and that's a good thing
Sarah Hollingsworth
Sarah Hollingsworth, the Founder & CEO of Poppylist, predicts baby showers will become more social, with both partners involved, and expect gifting will become a concept—not the focus. But isn't this contrary to a baby registry company? Maybe. Let's dive in.
As we think about entering society and easing back into norms that fit each family's comfort level, what does this mean for baby showers, and how might they look different in the future?
At Poppylist, we believe that future parents, and the next generation of moms and dads, will host and celebrate their growing families in a different, unique, and memorable way. Like weddings today, we believe baby showers will be an event that focuses on support, celebration, and utility and less about accumulating stuff.
There are a few factors propelling this shift in how baby shower celebrations are being reimagined, and they're byproducts of the pandemic.
What we buy. People are consuming fewer non-essential items for their households.
Why we buy. Expecting parents are forced to consider what they're adding to their baby registries and are asking themselves, "Do I really need this?"
How we celebrate. Many expecting parents have canceled their baby showers, hosted 'drive-by' showers, or had online celebrations. This format has changed the traditional baby shower agenda. People didn't bring gifts with them. They shipped them.
At Poppylist, parents decide what gifts they want to be delivered, and when. When a registrant shares their baby registry and a friend/family member buys an item, what's actually happening is they're securing that gift for you. When you, the mom/dad are ready for your item to be shipped, you'll click a button on that item to let Poppylist know you're ready to receive your gift. In short, this means gift-givers will not be bringing the gift they bought off your baby registry to your baby shower.
Rejoice! Your aunts won't be forced to compete about who bought the better gift for their niece/nephew. Your mom won't try to out-due your partner's mom (ok, well, maybe she still will…) and no guest will be left feeling like your expression of gratitude and excitement didn't match the prior gift because you— the person they're hosting the baby shower for, will not be opening gifts in front of them. Not to mention, we're saving you the awkwardness and forced 'Oh, I love it!' when really, you don't.
And if we're really, really honest… watching someone open gifts at any shower is CRINGE.
So, what's your baby shower going to look like if opening gifts aren't the center?
5 baby shower activities that don't include opening gifts
Advice/Wish Cards
From a mom to the mom (make the advice mom specific). From a dad to the dad (make the advice dad specific). From a parent, for the baby (make the advice baby specific).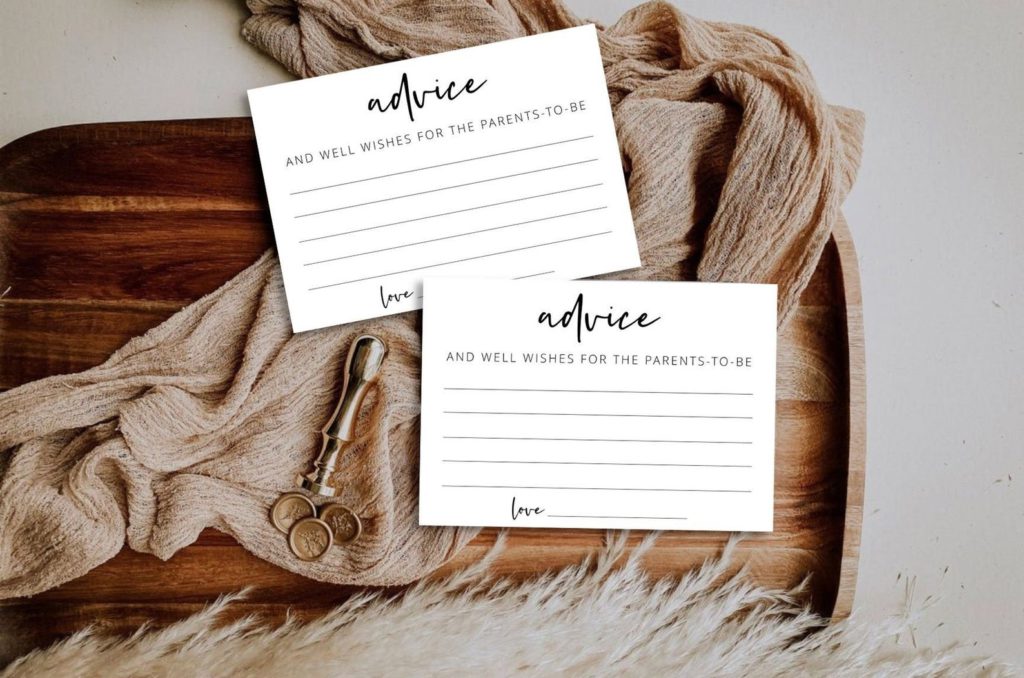 Record a keepsake video
"We recorded a video of everyone waving 'Hi! I can't wait to meet you!' for our baby. We can't wait to preserve this and show him one day." @kcschuman, Poppylist parent on Instagram.
Lactation station or nourishment station
Make the mom homemade tea bags. Here's what you'll need:
Fennel Seed, 3-4 oz. — buy here from Mountain Rose Herbs
Nettle Leaf, 6-8 oz.— buy here from Mountain Rose Herbs
Serving Size 6 (makes ~12 teabags)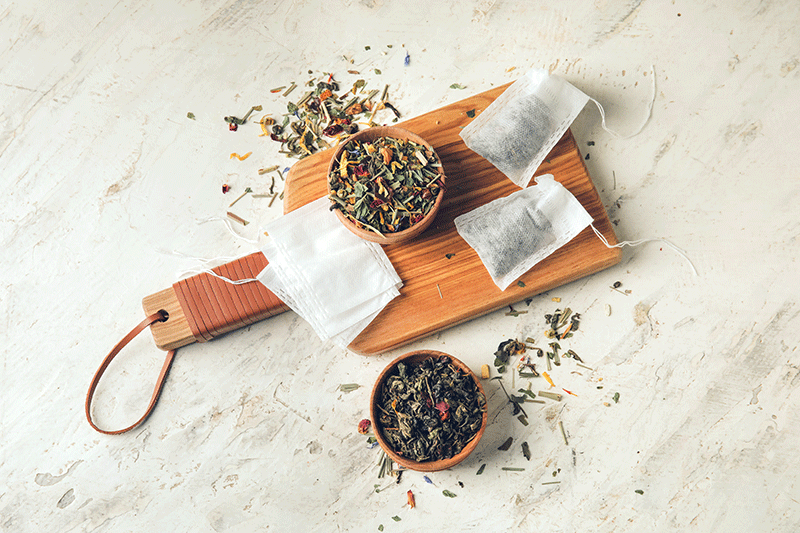 ¼ cup dried fennel seeds
1 cup dried nettle leaves
Funnel for pouring the herbs into the tea bags
An iron for someone to seal the teabags
Pens for guests to write notes on the teabag tags
About Fennel & Nettle, according to Heng Ou, author of The First Forty Days, The Essential Art of Nourishing the New Mother:
"Nettle energizes the body with a satisfying textured, creamy taste, and supports the liver, helping to detoxify any impurities in like pharmaceutical or anesthesia drugs in your system. Fennel is another classic childbearing herb; it has estrogen properties that can help hormone balance, boost lactation, and ease digestive upset in a baby or mom. For all those reasons, this blend in a new mother staple."
Diaper raffle
If you feel like your guests will still prefer to bring a tangible item to your baby shower, in addition to purchasing you a gift from your baby registry, then you can host a raffle. Ask guests to bring your preferred diaper brand (or multiple so you can try) in varying sizes. Each guest will be entered to win a prize.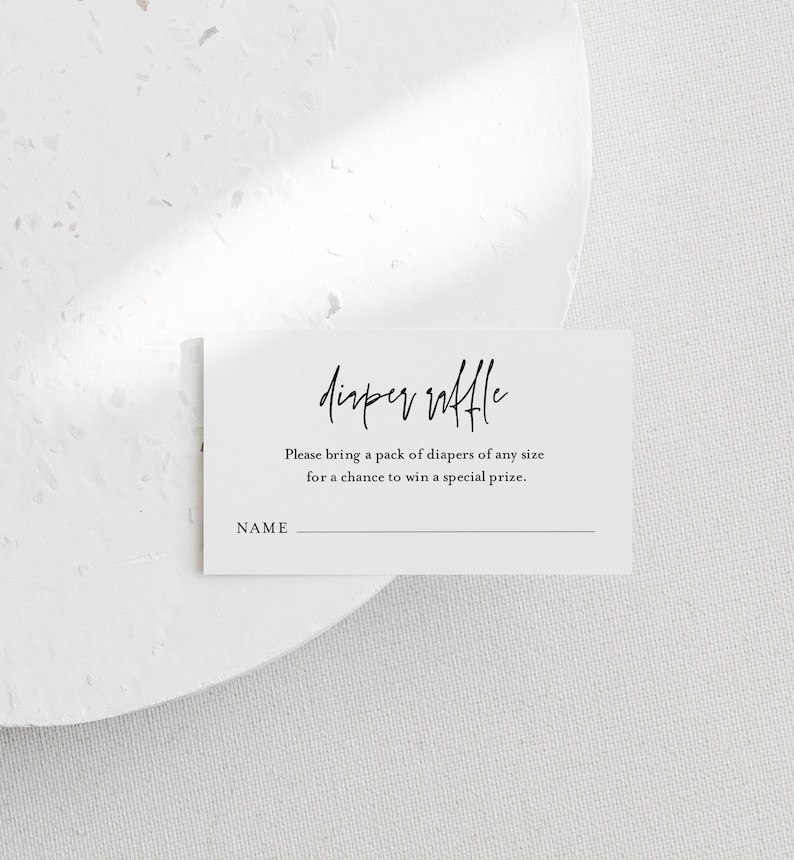 Baby's first library
‍Recommend everyone bring their favorite baby book and have a station with sharpies where guests can write a note inside a page. This would be in place of a guest book. Or, your baby shower hosts can purchase 20-30 baby books, and guests can sign them while they attend the shower. Baby Shower Invitation Book Insert.
Real moms share their experiences
Here are what some of our other Poppylist parents had to say when asked what was the most meaningful thing that happened at their baby registry:
Personalization: "One of the most meaningful parts of my baby shower was that I could re-use the decorations inside the nursery. My hosts also gifted me a hand-made wooden growth chart that we love using." @shlee_flo, Poppylist parent on Instagram.
Intimate gathering: "Nothing could top our small, intimate baby shower combined with both my friends and my husbands. Each person went around the room and made a toast for our future, and it's a memory I'll cherish forever." cnelson_atx, Poppylist parent on Instagram.
Beyond gifts: "At my first shower, people wrote notes on diapers and it was so great to get those at 2am. Also, birth affirmation cards or suggesting songs for labor playlists." @annaroubos, Poppylist parent on Twitter
The bottom line
Beyond gifts, the pandemic has instilled the desire for human connection even further. And connection has always mattered. It's just we've never been able to measure it before in a way we did during COVID. And opening gifts doesn't exactly foster intimacy, but support, utility, and conversation do.
Learn more about:
Stay in the know
Sign up to get sleep tips, exciting product updates, and special offers right into your inbox.